SOS MEMBERSHIP INFORMATION
Come and join over 15,000 SOS Card holders at the largest party at the beach.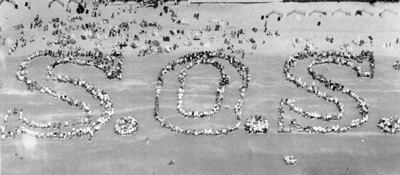 The SOS membership makes a great GIFT to friends and family. Get yours today, and be ready for the Mid Winter Classic in January every year.
Get started now:
The simplest, safest, and easiest way is to Buy your 2020 SOS Card online NOW!
OR here are other ways to buy your SOS Card. and join in on the FUN.
There are so many benefits that your membership in the SOS Organization includes:
Membership lasts from January 1st to December 31st each year, yet cost only $35 a year. This gets you all the benefits listed here at each of the SOS events. That covers 10 days during the Spring Safari, 10 days during the Fall Migration, plus the days at Mid-Winter Break. That's a little over a dollar a day!
A subscription to the Carefree Times (CFT) Magazine.
This publication is "The Shagger's Bible". Information on recent events, activities, upcoming events, local shag clubs, shag merchandise, and other shag related items of interest.

Unlimited access (no cover charge) to all the participating lounges during the duration of both ten day SOS events & the three days of Mid-Winter Break.

Discounts at many shops and restaurants.

Access to all the latest shag related information, and various other services via a toll free number.

Click HERE for Sales Procedure For ACSC Shag Clubs.